-11%

Matcha Latte 20 bags

MATCHA TEA 20X20G BAGSGinoGreen tea in powder form

Use tip:

Matcha green tea with milk. This is a nice Matcha tea which is also easy to prepare. The loose bags contain Matcha powder, milk and sugar (lightly sweetened). A bag in…

€ 8,95

Tsunakawa Matcha Green Tea Powder 30g

GROENE THEE POWDER 30GTsunakawa Matcha

Real Matcha direct imported from Japan. This Matcha does not contain sugar or any other ingredients, but only natural green tea powder.

€ 14,95

New Family One Cup Sencha Tea Bag

NEW FAMILY ONE CUP SENCHA TEA BAG Green Tea Tea Bags 2g x 50pTokyo OSK ニューファミリー煎茶ティー パック ワンカップ用Fresh Japanese Sencha Green tea in bags. These are packed per 50 tea bags. This ensures the…

€ 12,50

New Family One Cup Hoji Cha Tea Bag (Roasted)

NEW FAMILY ONE CUP HOJI-CHA TEA BAG Green Tea Tea Bags 2g x 50pTokyo OSK ニューファミリーほうじ茶テ ィーバッグ ワンカップ用

Fresh Japanese Sencha Green tea in bags. These are packed per 50 tea bags. This…

€ 9,95

-17%

Matcha Tea Brush Bamboo Ø4,8 cm H9 cm

BAMBOO MATCHA TEA BRUSH 80 BARKS

The Matcha beater is a kind of superfine whisk with all small bamboo skewers. This Bamboo whisk is still made by hand. Because of the very fine bamboo hairs that are also firm, the green tea…

€ 11,95 € 9,95

Matcha Tea Brush Bamboo Ø6 cm H11 cm

BAMBOO MATCHA TEA BRUSH 80 BARKSThe Matcha beater is a kind of superfine whisk with all small bamboo skewers. This Bamboo whisk is still made by hand. Since the very fine bamboo hairs are also firm, the green tea Matcha is whipped…

€ 13,50

Matcha Groene Thee Poeder Ryoku Cha 40g

MATCHA POWDER 40GHamasaen Ryokucha PowderMatcha made in Japan without added sugars.

Pure MatchaRyokucha, means green Tea in Japanese. Hamasaen the a popular Japanese brand in making Japanese tea products include Matcha…

€ 6,95

-43%

Hamasa Jas Yuki Hojicha 100gr

HOUJI CHA100% Green TeaHojicha is a brown-coloured, roasted green tea with a mild smoky taste. The leaves of bancha or coarse leaves harvested late in the season are used for making this tea. it is low in caffeine and tannin.…

€ 6,95 € 3,95

Hamasa Jas Yuki Genmai Cha 100gr

GENMAI CHA

Ingredients: 100% Green Tea

Quality: Spring plucking

Is Sencha with roasted brown rice (Genmai). The Gemaicha preparation process originated earlier to make the tea cheaper by adding roasted rice. Besides that it was…

€ 6,95
A Guide to Japanese Tea

Sencha, Green
Tea Sencha, the predominant tea beverage consumed in Japan today, has refreshing, soft taste with nice flavor. It is available to everyone.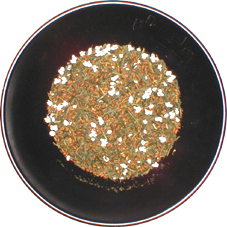 Genmaicha, Green Tea with Roasted Rice
Genmaicha is a mixture of green tea with roasted rice. It has less caffeine and tastes less astringent. This aromatic blended tea brings together the refreshing lightness, sweetness and the distinctive taste of roasted rice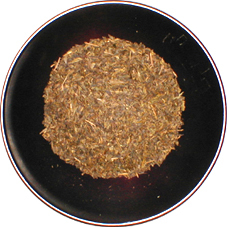 Hojicha, Roasted Green Tea
Hojicha is roasted green tea. By roasted at high temperature, the leaf color is altered from green to red brown. This aromatic tea goes with any kinds of food, especially oily food.