No results found. Try using different filters.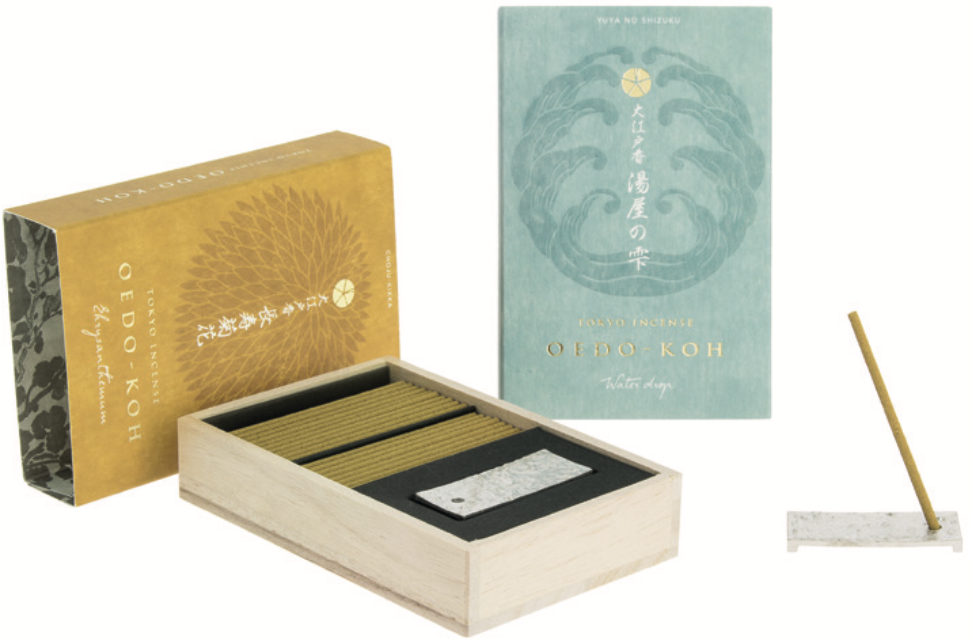 FRAGRANCES OF THE OLD EDO
The flirty and relaxed culture of Edo (former name of Tokyo) was born from a combination of elegant and refinement with a coarser popular discussed. People enjoyed all four infections and lived a rich social life with their friends and neighbors.
This collection of incense was made in Tokyo to relive the atmosphere again.
so special from the old Edo by perfumes. The six scents were mentioned
popular myths and legends that permeated this era in Japan (1603-1868): a delicate smoke evokes the elegant and modern world of which Edo was the symbol. They are handmade by the masters from Tokyo and invite us to discover the aromatic delights of another era. Wooden box with 40 sticks and holder